I  created this commerical to educate parents about my Desert Dwellers Flash Cards. They teach children about desert wildlife while promoting literacy for ages 1-12.  
Creative Direction, Illustration, Voiceover:
Julie Bonner
Videography:
Jeff Brack
Animation & Editing:
Cori DiSimone
Actor:
Syver Rustad
Desert Dwellers Flash Cards
I originally created these flashcards as a way for my young son to learn the alphabet using animals we would see on our walks in Tucson, Arizona. I painted, designed, and self-published these educational tools during my 1 year old's naptimes!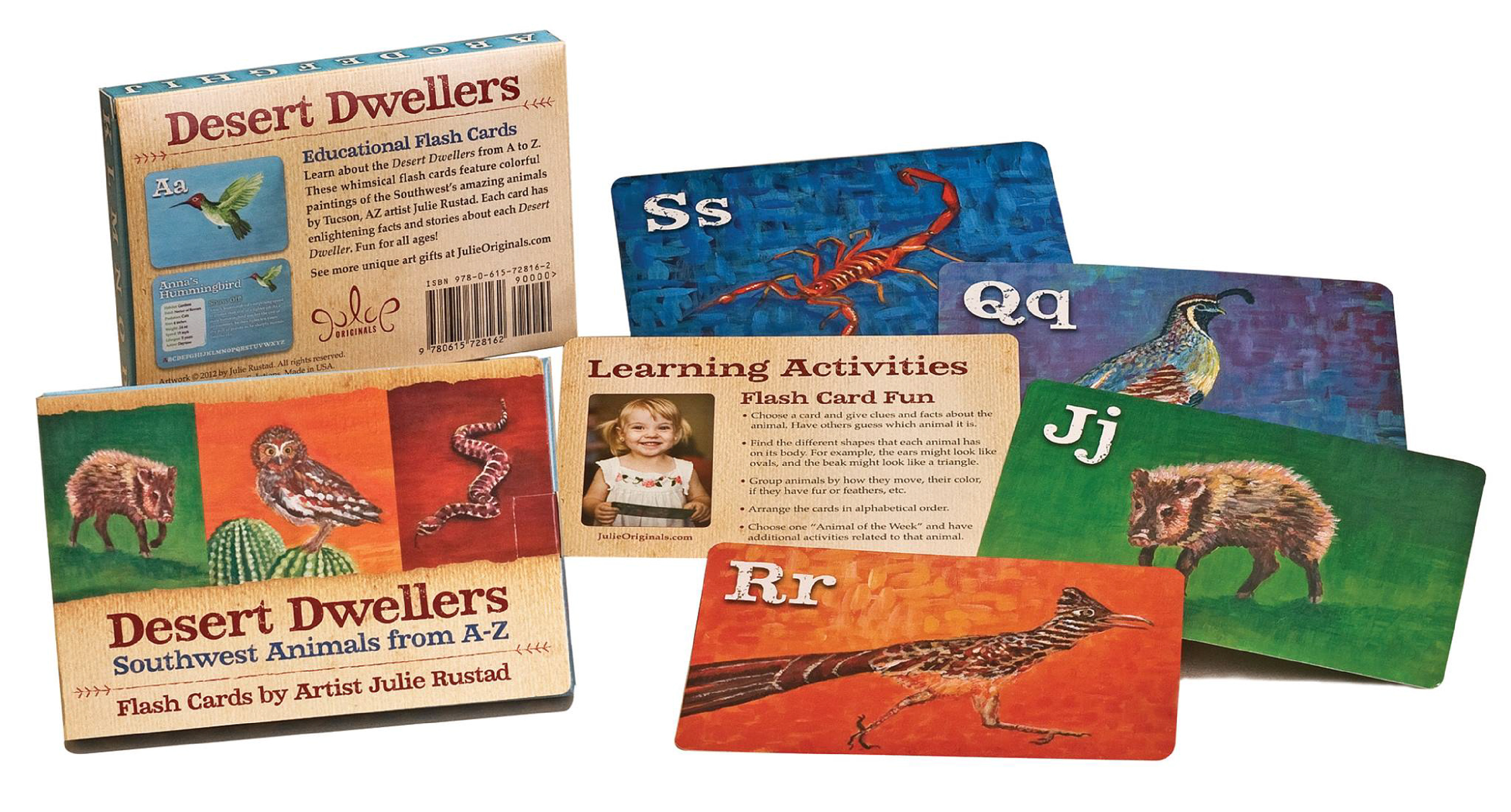 Fun Fact:
I was proud of my son during filming. Small bugs happened to be out and tried desperately to get into his eyes. It was also his first time acting with "invisible" animals in the scenes. 
Some of my art comes to life in this Desert Dwellers Flash Cards commercial including paintings of Anna's Hummingbird, Quail, and Roadrunner!
I enjoyed art directing this entire process and today this commercial is used on social media to generate sales and to educate new retail locations about this unique product.