I loved painting this cactus bloom for the home of Toby and Jay. I'm so happy they chose me to create this focal point for their living room. This is a large 32"x38" acrylic on canvas. 
Scroll down to see photos and videos of my painting process.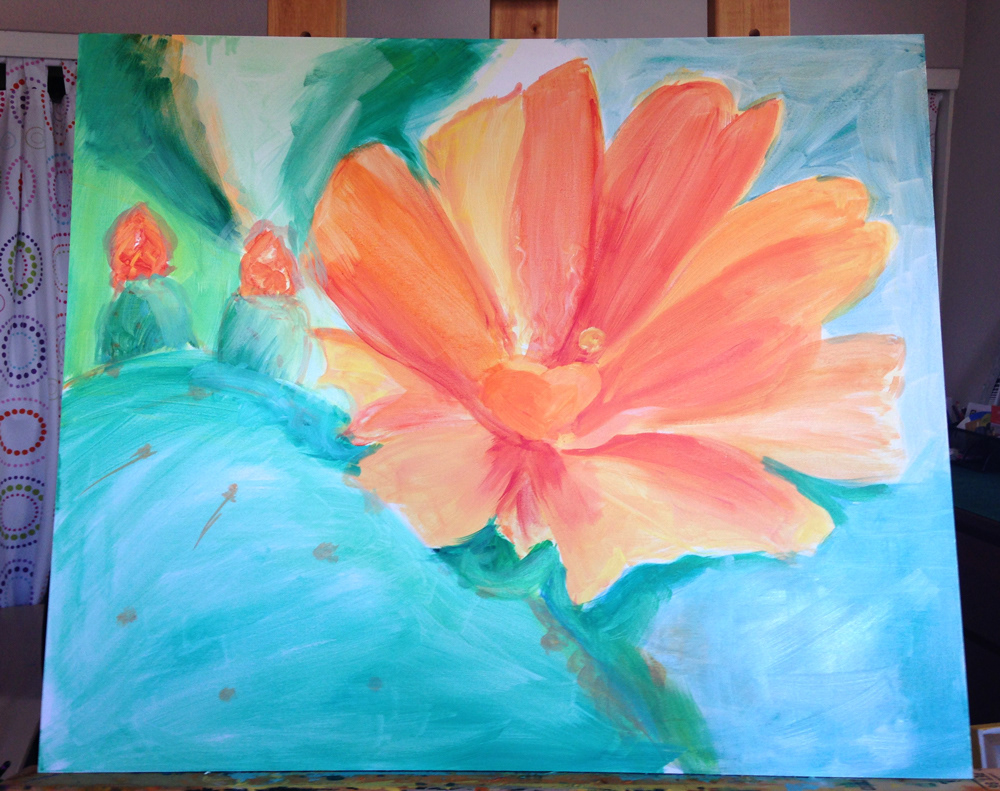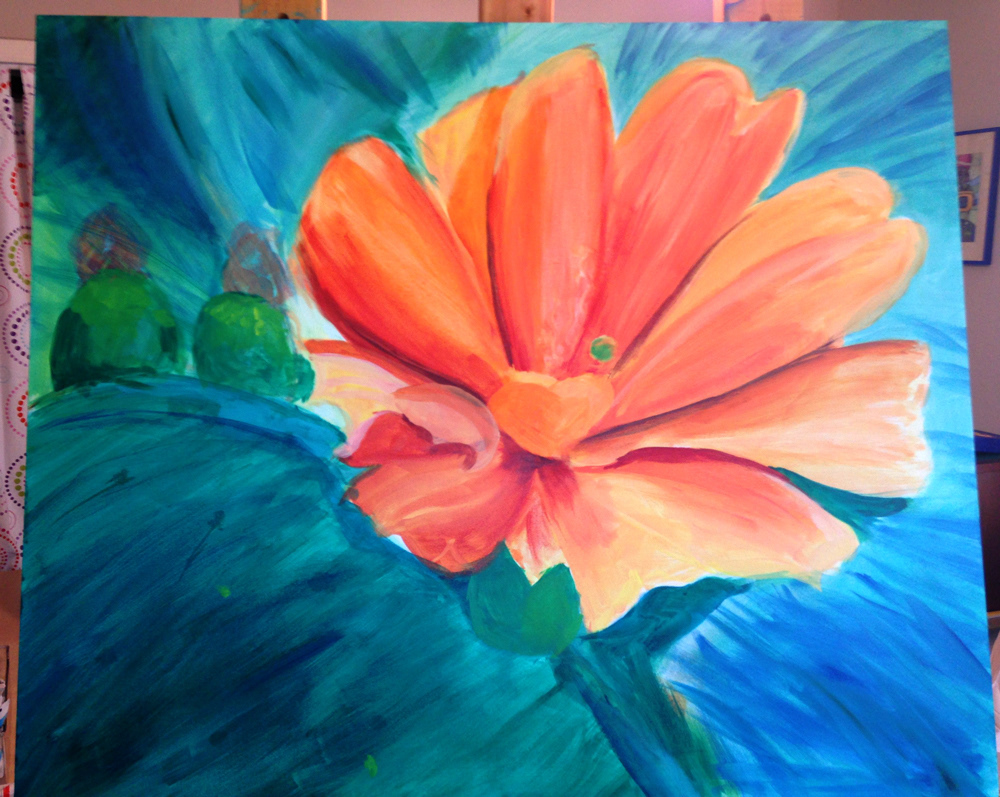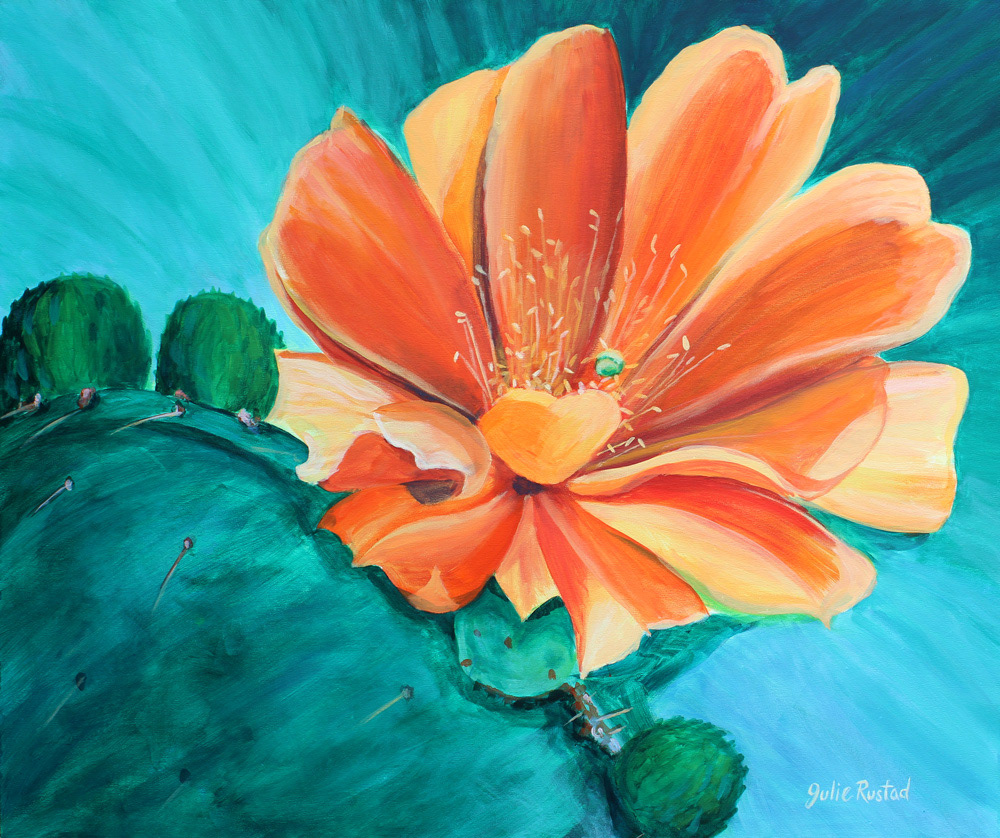 The best part was bringing the finished painting to Toby and Jay's house and seeing their reaction! 
THEY LOVED IT and immediately placed it on the mantel!
Would you like me to create a special painting for you?