I LOVE to PAINT!
After finishing designing a few calendars, I was in the mood to let loose. I love birds and bright colors, so what better way to have fun than paint a whimsical bird on a 20"x20" wrapped canvas.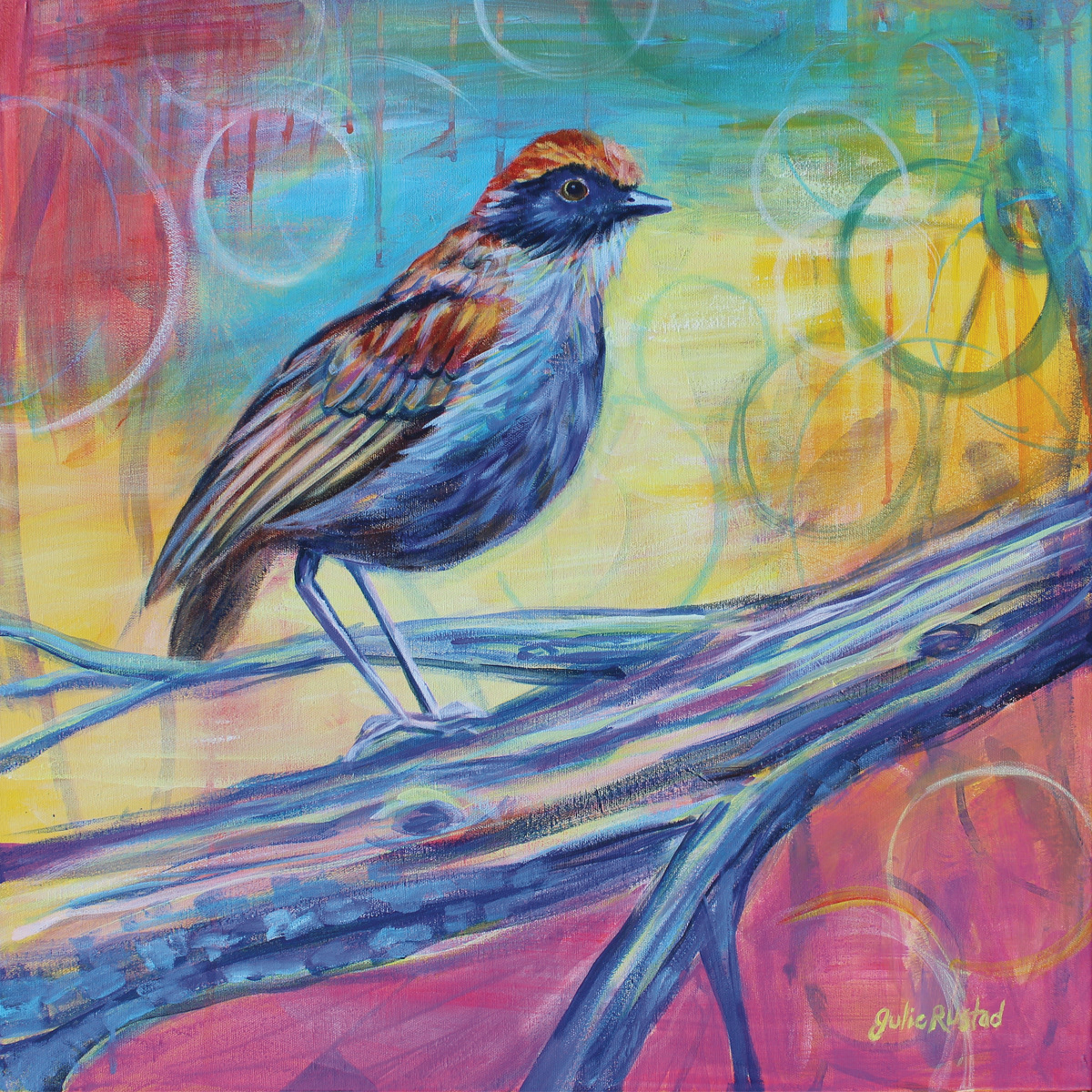 Below, you can see how I began the painting. I generally sketch shapes using the paint and go from there. 
I also tried dripping some liquid acrylic, but I didn't really like it. That's the beauty of experimentation with paint. There are no mistakes - just opportunities to try different techniques.